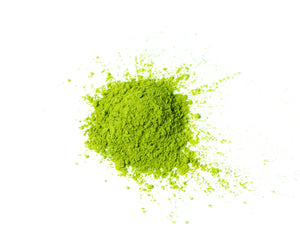 Our Matcha is Grown and Harvested Exclusively in Japan!
Imported from Japan, handpicked and ground by the traditional granite stone method our Matcha exceeds USDA Organic Standards.
Learn More
What Makes Matcha Special?
Matcha Green Tea contains power house Antioxidant Catechin. The consumtpion of the whole leaf adds nutrients such as Chlorophyl, Plant Protein and Fiber. While L-Theanin and Caffeine give steady energy throughout the day without a crash.
Learn More